Meet Our Periodontics Doctor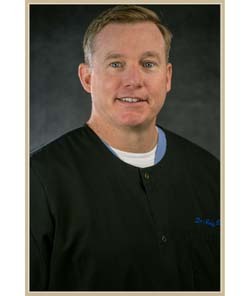 Dr. Raymond Bonomo
Dr. Raymond Bonomo served as a faculty member at the University of Cincinnati's Advanced Education General Dentistry Residency Program for ten years. He retired from the faculty position to focus on educating general dentist colleagues in the community. He now leads three Spear Education study clubs. Dr. Bonomo also maintains active memberships in several professional organizations listed below.


Dr. Bonomo's private practice is focused on the treatment of the degenerative disease known as periodontitis or "gum disease," and the replacement of lost teeth with dental implants. While this constitutes much of what he does, Dr. Bonomo also specializes in the treatment of related issues including recession, periodontal plastic surgery, biopsies, and more.


Dr. Bonomo's most popular treatment is the teeth-in-a-day procedure, also known as dental implants, which offers you the incredible benefit of achieving a beautiful smile in just one day! As a sleep dentistry practice, Dr. Bonomo prioritizes providing you with an anxiety-free dental experience, allowing you to receive the necessary dental work for a healthy smile with absolute ease.
It happens to be something I love to do.


- Dr. Bonomo
Education:
University of Illinois at Chicago College of Dentistry (UIC) - Periodontal Residency Program
University of Kentucky College of Dentistry - Doctor of Dental Medicine Degree
University of Kansas - Bachelor of Arts Degree


Professional Organizations: